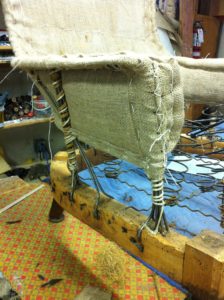 We are specialists in antiques and strive to honour your furniture whether it is old or new.  We can inject new life into your furniture from the inside out.  Maybe you have a piece of furniture that you love but the material is past its prime, or the cushions feel a little soft, or the seat is a little too low, or maybe you want to turn a round back couch into a straight backed couch…our expert staff can help you turn your existing furniture into what you want it to be.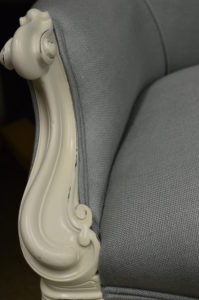 We offer a wide range of different services from minor repairs to complete modification and updating.  We have a huge selection of different materials to pick from, so whether you are trying to match something you already own or are looking for something different our experienced staff can help you find a material that will meet all of you expectations.
We recognize that every customer is unique and has different needs.  Our focus is on meeting all of your specific needs, so whether it is a sit test so that you can test the firmness of your piece or suggesting foam and materials for people with allergies, our expect staff will work with you to address all of your needs.
We offer pickup and drop off services throughout the lower mainland.  Our prices and quotes are clear and easy to understand and our pricing is very reasonable.  We do our best to offer quick turn around times and will call you as soon as your order is ready for pickup.